GB Sterling
vs.
AU Dollar
Technical Support/ Private Tuition/ Tech Consultant/ Product Researcher/
Step-by-Step Development Strategems/ Goal-Directed Hands-on Tuition/
Web Design/ Web Hosting/ Digital Media/ Digital Marketing/
Creative Projects/ [Synergetic Experience]
" So... tell me more? "
ETHOS
"To establish rapport by helping others live a better technological life."
BACKGROUND
Since a teenager I've been helping people in my local community with their bits of technology. Everything from setting the clock on a microwave to helping them unbox their new PC and helping them navigate around their new computer.
I've been very fortunate in people taking an interest in me and my skills from a young age and therefore my aim is to streamline this into an effort which has become more of a hobby as well as a passion; A passion to teach, equip as well as supply
Apple goods.
At the core is a need to help others with all manner of technology; a willingness to have a look and see what can be done.
Too many of my competitors forget that their ability to help is a gifting. Yes this is a paid business in a thriving industry but before it's even that it's an endeavour to help the person next to you. Regarless of the continent, gendre, race or religious preference, I am (we are) called to have our gifts provoke the imagination of others and let it be in aid of one another. Hence the name Tech-Aid (technology + aid).
MISSION STATEMENT
The goal behind Tech-Aid is to equip and assist others with their use of technology; so they can explore a greater means of life lived in tandem with inspiring inventions.
Tech-Aid is a sole-trader company run and developed by myself, Werner Wilsenach. The business was founded in Guernsey, Channel Islands (2013).
As a sole-trader I work mostly for myself and occasionally get employed to do bigger projects in my spare time, often working alongside other business who also specialise in IT.
Mostly I work with people who hire out my services on a one-2-one basis, the work I do can be extremely varied and might include a couple of the following:

Website design, Cinematography, Document Manipulation, Multi-Media Installations (Home or Office), WiFi & Ntework Configuration, Hands on Tuition, Apple Product Sales and Mac Setup.
DEFINITION OF
TECHNOLOGY
also know as "tech"
tech·nol·o·gy
tekˈnäləjē/
noun
the application of scientific knowledge for practical purposes, especially in industry. "advances in computer technology"
machinery and equipment developed from the application of scientific knowledge.

the branch of knowledge dealing with engineering or applied sciences.
" So, how does this work? "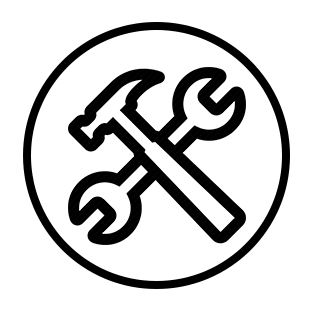 3. We'll arrange
a Call-Out
What does Tech-Aid do? (In under 15 seconds)
-
Tech-Aid: Werner Wilsenach
ABOUT:
SOLE-TRADER:
PRIVATE TUITION:
Spurgeon Baptist
Church, Guernsey
GET IN CONTACT
SEND A MESSAGE